Animated textheadlineswords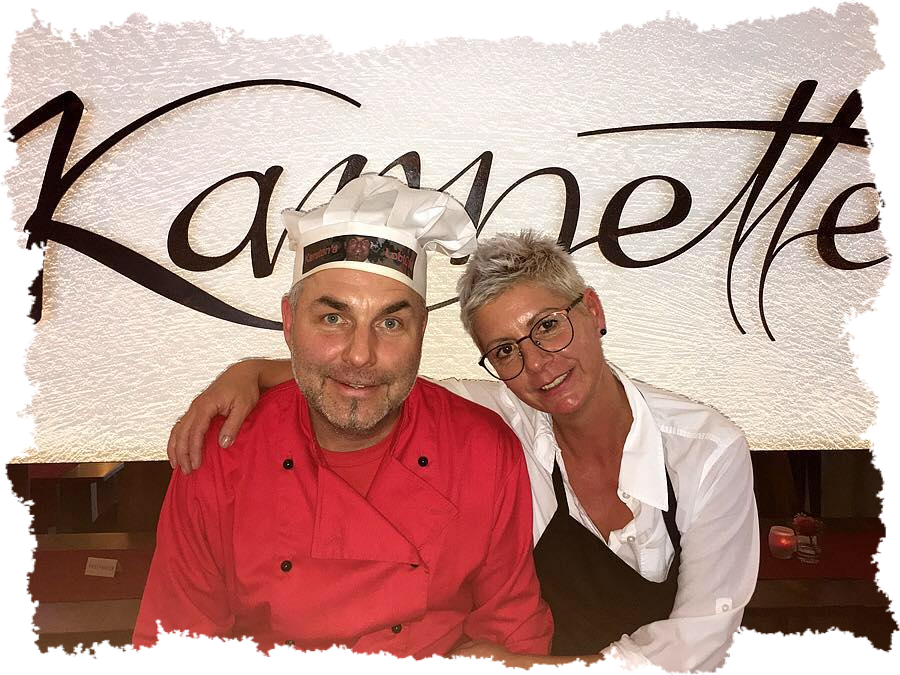 the culinary meeting place in our small town in the heart of Thuringia.
Our house looks back on a history of over 200 years.
Here, where ornaments of crucifers decorate the cross vault,
tradition and modernity are combined.
You will find our restaurant a short distance from the Wenigensömmerschen Tor,
one of the 5 former city gates and the market place with the historic city hall.
Whether Thuringian cuisine, juicy steaks or our famous crispy salads in different variations,
all dishes are freshly prepared and lovingly arranged by our "two" cooks.
Enjoy a Saale-Unstrut wine or our freshly tapped Thuringian black beer with your meal.
Our friendly service staff will be happy to help you with your selection.
To bridge the waiting time for your freshly prepared dish,
you can inform yourself on the following pages about our menu,
our dishes and about the city of Sömmerda and its surroundings.
Our kitchen is open for you until approx. 21.00 o'clock (kitchen closing time 20.30 o'clock).
Whether no occasion, a small occasion, a family celebration, private, business lunch or just because,
be our guest and enjoy nice hours in our family-run house.
When it comes to the well-being of our guests, we leave nothing to chance.
Enjoy your gastronomic experience!
11:00 - 14:00 (kitchen until 13:30)
17:00 - 23:00 (kitchen until 20:30)
17:00 - 23:00 (kitchen until 20:30)
11:00 - 14:00 (kitchen until 13:30)